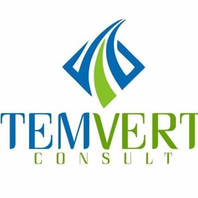 Temitayo Olatunde is the Chief Executive Officer of Temvert Consult and founder of Temvert Foundation. He currently lives in the United Kingdom where he also works in the healthcare sector of the country. He recently completed his Masters Degree in International Relations at the University of Lincoln, UK. He is a member of ForbesBLK, a community of black founders.
He holds a Bachelors Degree in English and International Studies at Osun State University. Temitayo has years of professional experience in working with organisations both nationally and internationally. He worked as a Team Member at the commercial department of Engine Shed, one of the largest establishments in Lincolnshire, England. He is an alumnus of United States Government Exchange Program.
He was a state coordinator for USA Consulate YALI Clean Up Campaign in Nigeria. He served as a two-time speaker for YALI RLC Nigeria. This seasoned media consultant has served as Public Relations Manager for several organisations where he facilitated both domestic and international relations for the organisation. He advocates for Inclusive Education and has championed projects that has impacted thousands of students in Nigeria. Under the RS Foundation where he served as the Vice President, 1000 writing materials were distributed to pupils in Monatan High School. This project was acknowledged on the social network page of the US Consulate. Temitayo has been certificated by United Nations Public Administration Network, UN CC Learn, UNESCO, African Union, YALI, KECTIL, Commonwealth, US Embassy, World Health Organisation and British Council.